Mission Statement
"

El Paso Pets

is a community organization that provides education and resources to promote responsible pet ownership, improve the quality of life of our pets, and reduce the amount of animals entering our local shelters."
Our goal is simple: To help keep animals out of the shelters
and improve their quality of life overall.
We are NOT the City of El Paso.
We are NOT a rescue organization.
We are animal lovers that do what we can with the support from people like you.
We seek to improve the community's relationship with our pets.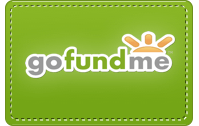 What do we do?
Sometimes

we…
– rescue animals off the streets if we have a local rescue organization agree to accept them.
– investigate animal cruelty and work with local police and Animal Control Field Investigators.
– provide low income pet owners assistance paying for medical expenses for their pets.
– provide grant funding to qualifying pet owners to help humanely end suffering.
– provide grief support for pet owners that have recently lost a beloved pet.
– repair fencing or gates to help pet owners keep their pets contained.
– offer help by an insured and certified dog trainer.
– reunite displaced pets with their owners.
– provide educational presentations
Want to learn about our official programs?
But Why Only Sometimes?
We would like your support to help us to continue our efforts and save more animal's lives. Your donations go towards pet food, medications, fuel, humane animal control equipment, funding for our grant programs that help assist low income pet owners, responsible pet owners, local registered rescue partners of El Paso Animal Services, and much, much, more.